Reputed auto wreckers fully test the recycled auto spare-parts for its functionality before passing it to the end users. Here the customers can gain huge savings by buying quality used parts for their vehicles. Savings may range from 40% to 60% depending upon the competitive price range that the auto wrecker can afford to keep their business moving. Owners get company manufactured original quality spares for their automobiles at a fraction of the cost. What's more, you keep your car's warranty running by fitting genuine company parts.
Ford is a big name in the automobile industry and has captured a huge market worldwide. Ford is best known for rendering top notch performance in its vehicles. When you want to replace the worn out spares for your Ford model, never opt for inferior quality auto-parts to get higher savings, instead you can choose a trusted Ford Wrecker in Sydney.
When you buy parts for your Ford car from a trusted Ford wrecker, you know that you are going to get only original spares that are company made so that it will not ruin your vehicle or its performance. Furthermore, these Ford wreckers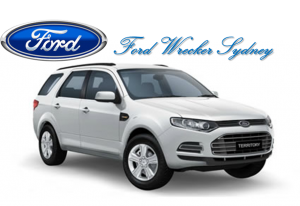 keep a huge inventory for spares of every car model and its variants and they have very skillful staff to get you the required part for your car. So there is no chance that you get the wrong spare fitted in your treasured vehicle.
The greatest advantage is that many a times original new parts are not available in the market or with the real auto manufacturer, it often happens for an older version or outdated model. In such cases, such wreckers come to the rescue by facilitating quick repairs by fitting the right part for your car. Just imagine if you were not able to source the damaged part, you can't simply drive your loved vehicle.
Moreover, trusted wreckers provide warranty on the parts sold. The warranty period may range from six month to twelve month period depending upon the wrecker's terms and conditions and they may extend the warranty period for a small fee.